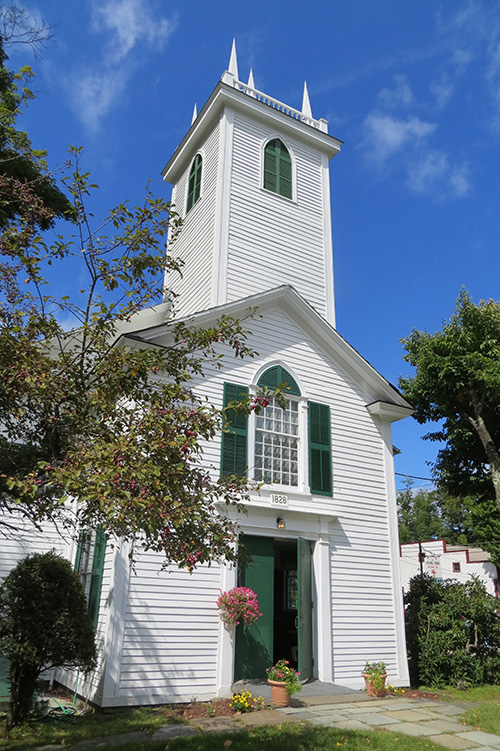 St. John's Episcopal Church is a small congregation with a big heart and spirit. We sing joyfully, we worship prayerfully, we eagerly seek to learn more about God and to deepen our relationship with the Holy One.  We gratefully serve the world in Jesus' name.
We welcome you to worship with us, join us for fellowship or even just come at any time to sit and absorb the quiet holiness of this sacred place.
Our understanding is that praying shapes believing. Our faith is nurtured by participating in the worship and life of the congregation.
We are an open church — we welcome all people no matter who you are or where you are on your spiritual journey. We are all travelers together. We invite you on a spiritual journey that will take all of us to the heart of God.

This month's Meal and a Movie will take place this Thursday, April 27, at 6 pm at the Corner House. The meal (free!) will be yummy and interesting. The movie is Billy Elliott.
A wonderful occasion for an Easter season feast, fellowship, and film.
The Ann Hutt Browning poetry series for this year will be held Wednesday May 31 at the church at 7 p.m.featuring Oliver de la Paz. He is the author of four collections of poetry, including Names Above Houses, Furious Lullaby (SIU Press 2001, 2007), and Requiem for the Orchard (U. of Akron Press 2010), winner of the Akron Prize for poetry chosen by Martìn Espada. Application form
Ann Browning Application 2017