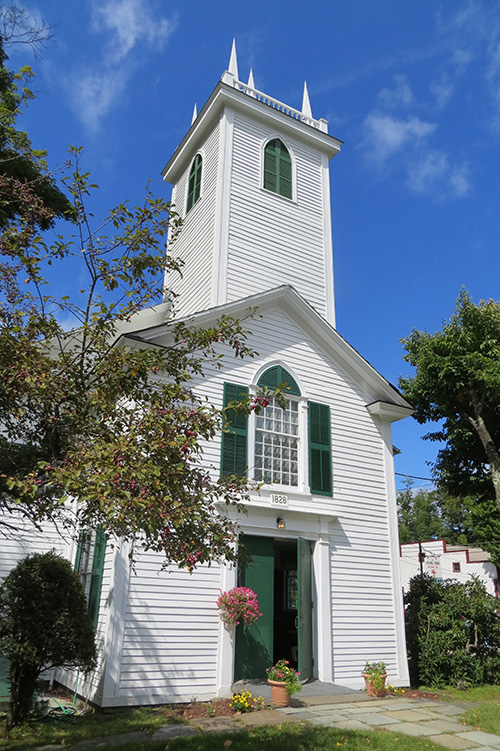 St. John's Episcopal Church is a small congregation with a big heart and spirit. We sing joyfully, we worship prayerfully, we eagerly seek to learn more about God and to deepen our relationship with the Holy One.  We gratefully serve the world in Jesus' name.
We welcome you to worship with us, join us for fellowship or even just come at any time to sit and absorb the quiet holiness of this sacred place.
Our understanding is that praying shapes believing. Our faith is nurtured by participating in the worship and life of the congregation.
We are an open church — we welcome all people no matter who you are or where you are on your spiritual journey. We are all travelers together. We invite you on a spiritual journey that will take all of us to the heart of God.

We have a new email address! It is stjohnsashfield@gmail.com
Dates for your calendars!
The Lenten discussion series on The Church and Racism concludes Sunday April 2 when we'll focus on the second half of the award-winning novel, The Underground Railroad, by Colson Whitehead. Coffee hour will be held at the Corner House and you'll be able to enjoy coffee and goodies with the discussion, facilitated by Sara Jonsberg. Copies of the book are on reserve at Ashfield's Belding Library.
Palm Sunday service is Sunday April 9th at 10 a.m.