Sunday Worship is at 10:00 AM. This service is the Holy Eucharist (contemporary language) with hymns and sermon. In addition to the regular hymnal, we use Lift Every Voice and the newly-issued "Wonder, Love, and Praise". The entire service is generally available in booklet form.
Centering Prayer is open to all on Wednesday from 5:30-6:30. Meet at St. John's Corner (the house across Main street).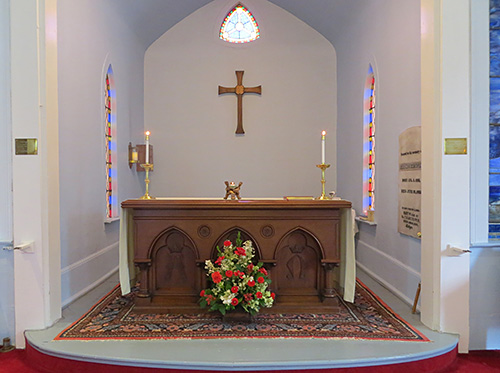 Children and Youth are encouraged to attend worship and participate as readers, acolytes, ushers or musicians. We are also glad to work with families to create ways to engage young people in the life of the church. Please speak to the priest about what would best meet the needs of your children and youth.  A basket of toys is available for very young children in the back pew of the church.
Special events are offered throughout the year. Our children and youth enjoy making gingerbread houses, Advent wreaths and other activities that are both fun and learning opportunities.
Adult faith formation programs are offered periodically. Please see the calendar page for current offerings.